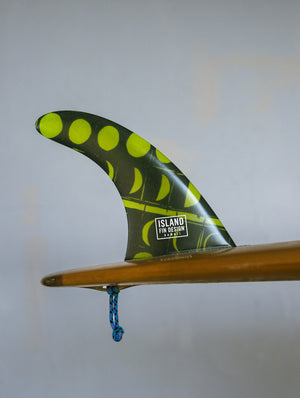 Fin | Makai 7.5" | Hinahānaiakamalama - navy - ALL SALES FINAL
Sale price Price $78.00 Regular price
Island Fin Designs + Kealopiko 
Made in Hawaii nei with Kealopiko ALL ALOHA fabrics printed on Molokai, and then shaped & created on the North Shore, Oahu with Island Fin Designs.
Fin Specs: Makai
Commonly used as a 2+1 performance longboard and paddleboard setup, Makai is extremely versatile and will suit that classic shortboard single fin you've got stashed away. 
*Since each fin is cut from a different section of the handprinted fabric, no two fins are alike.
- 7.5"
- Matte finish
- One screw + plate included
- Handmade since 1979, North Shore, Oahu
- Kealopiko ALL Aloha Fabric